Allison Stalberg is the author of Wander, an epic fantasy story that follows a young woman forced from her forest home when her guardian goes missing.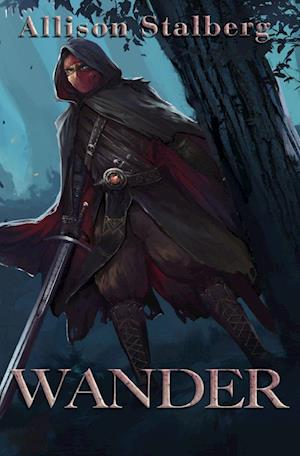 People in the world of Awei don't always understand the magic that surrounds them. Air-born humans form fully grown from the sky, but with the minds of children. Guardians haunt old lands. Spirits make the most of society.
Raised by a winged spirit in an enchanted forest, air-born Wander is a stranger to the world. Forced out of her home by a magical fire, she finds herself in lands scarred by war. With the disappearance of her winged friend and guardian, Masu, she has to dive deep Awei's conflict and politics to find him.
Not everyone is willing to help. Elemental spirits are far more interested in their own disputes, land-born armies scour the earth, and even Wander's allies may not be what they seem. As Wander decides who she can trust, she discovers powers that no human, air-born or otherwise, should be able to wield. Only one thing remains certain: she will get her winged friend back, no matter the cost.